Red Wine Pairings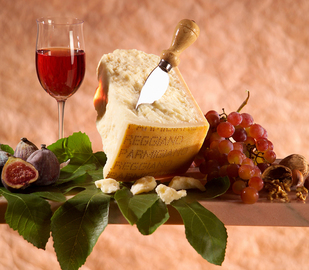 The acidity of the red wine coupled with its district fruity and earthy qualities make this type of wine an exceptionally good choice with the cheese.
Some especially fine varieties of wine are Valpolicella, Amarone, Barbera and other nebbiolo-based wines. Chianti and other sangiovese-based wine go deliciously with the cheese.
Lambrusco, which is a medium bodied and slightly effervescent red wine, is also highly recommended. It is produced in the same region as Parmigiano-Reggiano.